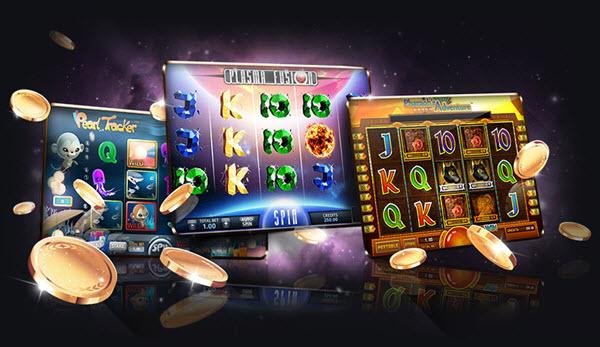 Along with the roulette table, slot machines – also known as 'slots' or 'fruit machines' – are perhaps the most instantly recognizable fixture in a casino, and can often be found in bars, hotels, and restaurants as well. There are literally thousands of different varieties out there, and there are new machines being designed and produced all the time to reflect the latest trends.
This popularity has extended to the world of online casinos, where online slot machines recreate all the features of their cabinet-based equivalents, with a few extra features that wouldn't be possible outside of a computer.
The first slot machine was produced by German-born American engineer, Charles Fey, in 1895, and it proved to be such a success that he was soon in the manufacturing business, building thousands of machines to keep up with booming demand. These early slots were purely mechanical, but later slots employing electronics proved to be a lot more sophisticated and reliable, as well as offering more audio-visual appeal through flashing lights and sound effects.
The industry took a further leap forward with the introduction of online slots in the 1990s, which allowed players to play at any time of day, and the lack of physical constraints meant that the games could incorporate animations, a wider variety of bonus games, and a larger number of non-linear payout lines – sometimes as many as 50 across a 5-reel slot. This meant that players could stake much higher amounts of money on each spin, and stand a much better chance of winning something. In contrast, a traditional slot machine can only have a maximum of five pay lines straight across the reel table, as there is no way to superimpose non-straight ones as you can on a computer screen. Another advantage of online slots is that you can play them just for fun in demo mode, and most casinos have plenty of free money slots you can play while you're getting the hang of the format.
In any online slot, you just have to keep spinning the reels until a certain combination of symbols comes up on a payline – such as three lemons for instance. This might provide a straight cash payout (2x your stake, for example) or it might trigger a bonus round. This could take the form of a free spins round, where you get a certain number of free spins where winnings are multiplied, or a more specialized bonus game where you have to make a multiple-choice guess or play a reaction-based game to see what you have won.
As well as the main multiplier jackpots, which are usually accessed by landing certain symbols on a pay line and then winning a bonus game, there is usually a progressive jackpot. This is a jackpot connected to several slot machines, with a small proportion of each stake on each machine going towards it. These are harder to trigger than the other prizes, so they will keep growing until someone lands them, and it is common for these to rise above $10,000 or even more before paying out. Also, in most cases, you need to be playing the maximum number of paylines in order to qualify, as well as the maximum stake size.